Stylists don't want you to know
You can color your hair at home like a professional if you understand the technique and have salon-quality products. Just to clarify, I am not a cosmetologist, nor have I been to cosmetology school! I have added a FREE guide below to help you get started.
Average Price To Have Your Hair Colored In A Salon:
According to Fash.com, the average price in the US is $60 to $150 per coloring session. This excludes more advanced techniques.
Professional Videos stylists won't MENTION
I watched the stylists in my salon, asked questions, had some advice, watched a few U-Tube color training videos by both professional colorists and regular women, and purchasing quality products. The above video is one I did watch and was produced by Redken.
3 Types of Hair Color
Temporary –  Washes out after just a few washes.  Great for experimenting or just having fun
Demi-Permanent – Color will last between 12 and 24 washes and will fade over time
Permanent – Color will last 4 to 6 weeks or until roots grow out, but the color will usually fade after around 28 washes
Pro-Tip
You can use the demi gloss as a stand-alone product or add the Demi-gloss over a permanent color for an added lift, revitalizing a current color.  I used the clear to give added shine.
Reasons To Choose Semi-Permanent  Hair Color
You are just getting started and want to be sure you have chosen a color you like
Trying out a "fun" color, like purple, placed throughout your hair
Just wanting a temporary change
You're thinking about a totally new you, so try it first
Reasons To Choose Permanent Hair Color
You've nailed your coloring technique
You know your formula
Covering gray.
Pro-Tips for salon-quality color at home
Latex Gloves
Gator hair clips, both small and large
A plastic cape or old tee-shirt
Plastic bowl for mixing
Color Brush
Some people use a little vaseline around your hairline to prevent color from getting on your skin. I do not.
Should I Use Boxed Hair Color Or Mix It Myself? 
I have struggled with this question.  I have never purchased a boxed color.  So far, I have only used REDKEN.  Joico and Matrix both have color lines that I have heard work well for many women, and are widely respected. Changing brands can be difficult or fun!  There are many choices and many advances in hair color formulas. I found this great article to help you get started finding the right hair color for you. One place I have found a great selection of hair tools and hair color is at Sleek Shop.  I regularly order my hair color and developer from  Walmart.com.  I do order all my color and developer online.  It is always the freshest product, great selections, and less expensive.  You can order professional brands online from Walmart or Sleek Shop at great prices.
Buying a Pre-mixed and measured boxed color may be the best choice for several reasons.
It isn't easy to figure out the best brand, correct developer, or the best colors to use for your perfect results
Once you find the correct products, you will still need to know how much of each product to use for your best formula
It is very time-consuming
There may be a lot of trial and error before you get the desired result, especially for a red-head
SOOO….. that's a LOT!  I found an article that has researched the top brands for boxed hair color in 2019. I hope this helps!
What To Look For In A Hair Color
You want a formula that is designed to add depth, dimension, and richness to your strands.  This would include depth of color that lasts well and conditions your hair. My hair feels wonderful, looks natural,  has a  rich depth of color and dimension, and is in better condition after I've colored it.  What you want to avoid is brassy, dry, brittle, damaged hair. I would suggest you avoid formulas that contain "ammonia".  Ammonia is very harsh on your hair.
Resources are SOO Important:
I currently use REDKEN. REDKEN Color Charts are available on their website for each line of color they manufacture, which is very helpful because they are very realistic and true.  I also love their videos!  They have several!  They have several different color lines depending on your goal.  Some of them I do mix and match, depending upon availability.  They are quite similar and it is really just a preference for me as long as I stay with the permanent or semi-permanent families.
I normally choose Chromatics or Chromatics Ultra Rich line. Chromatics Beyond Cover is specifically formulated for covering gray. This Beyond Cover video has a lot of great information on the how's and whys and showing technique.  Color Fusion is also a nice choice from Redken. Each has just a little different purpose, depending on what you are looking for. The above video was produced by Redken.  Look for the resources available with each company to assist you in creating your own custom color.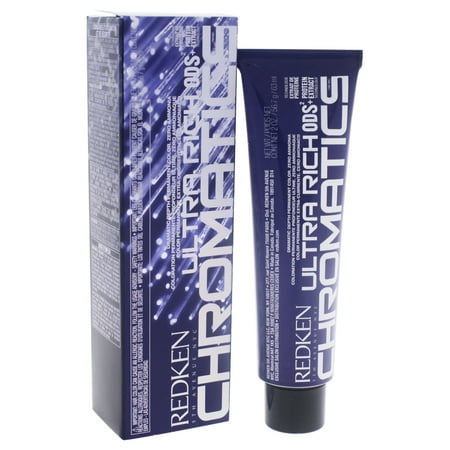 What I Use And How I Mix for Permanent Color!
 20% Volumizer (thick white cream).  This is the developer. It is essential to use a developer.  The developer opens the hair cuticle and allows the color to penetrate the hair.  It is very important to choose the correct one for your purpose. Research the different percentages to be sure you are using the correct one for the purpose.
I choose 2 to three colors in one or even 2 of the Redken lines to mix together for depth  You just need to find your "level", choose your colors,  and then find your formula. Everyone has a variety of colors in their hair naturally and I like to choose different ones without going too far from my natural " level."
Levels – " Level" is how light or dark the hair color is. The levels usually range from 1 to 12 with 1 being black and 10 being the very lightest  Even if you think you have "black" hair, you probably really have a level of brown!
This is only for me!  Also, if you choose a different line of color (Shades EQ vs. Chromatics), or have a different purpose than full coverage, your product choices may be different as well.  You will need to research extensively for each purpose and every line of color even within the same company.
Pro-Tips
You want to be sure your hair is completely dry! Hair dye does not adhere to wet hair. I have found the hair color works better if I have not washed my hair in a day or two.
Use latex gloves
Section hair into 4 or more quadrants and pin-up each section so it's easy to "paint" the color on evenly. Let down one large section and using a comb, separate into paper-thin sections of hair so that it is easy to saturate each strand with color. Saturate one small paper-thin section at a time until you have all the sections covered well.  You don't want to miss large chunks of hair.
Pro-Tip
Put your bowl in the sink and stay over it as much as possible.  This WILL permanently stain material and cabinets! I know a lady that ruined her carpet with hair color
Use a timer (I use my microwave timer)
After checking for spills, etc. I use this time to clean up all my tools and workspace and remove any spills I may have.
Pull the remaining color through the rest of the hair to the ends and leave it on for 5 minutes.
Now, jump in the shower and wash your hair as normal.
Time spent = approximately an hour
Pro-Tip
Wash hair carefully to avoid getting the color all over the inside of your shower.  I just go slow so as not to splash it too much.
I use a microfiber hair towel these days.  I do think it protects my hair and I KNOW it dries my hair much faster, soaking up a lot of water immediately.  It took hours to dry my hair because I  didn't want to rub it too harshly and create more spit ends.  I think using a microfiber towel has helped with split ends as well.
Pro-Tip
If I am processing again within a three or four week period or less for some reason,  I will only use half as much and do a root touch-up.  I may pull any left-over color through the hair for the last 3 minutes for a refresh if I feel there has been any fading and just to create an even look. It just really depends on how it looks.
Shades EQ By Redken Hair Color
It's a demi-permanent gloss you can get in color or clear.  They have a processing solution that you mix it with and apply.  I used the clear with the developer made for Shades EQ.  Allow to sit for 20 minutes, wash it out and it leaves hair with an extra shine.
Pro-Tip
I bought a bottle with an applicator tip because it was much easier.  My solution was much thinner than the permanent color line. Both the color gloss and the solution are liquid.
Stylists won't Tell you             
I found a wide variety of brands and products at Walmart.com and Sleek Shop.  I have purchased from them and have always received excellent service and fresh products. It is important that your beauty supply store carries products that are fresh and directly from the manufacturer!
This page contains affiliate links.  I may earn a small commission if you purchase through these links. I also linked to professional Redken videos.